CELL-FLEX Moldable Memory Foam
Our thermo-moldable memory foam provides many design choices that were not previously available for product designers. Whether the primary goal is a unique look or a more comfortable fit, our foam material delivers. We can also combine our moldable memory foam to alternative materials like our Cell-Flex EVA to provide a dual density/hardness product.
Applications: Medical, Sporting Goods, Industrial, Automotive, Furniture
Click here to send an email to our sales team or call
(800) 669-0364 EXT. 307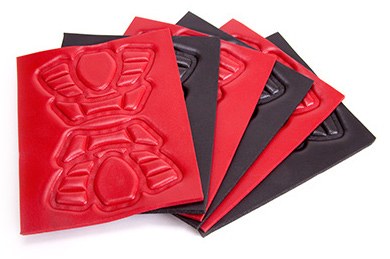 Cell-Flex ® is your source for superior foam materials.