DER-TEX Die Cutting Services
We have numerous capabilities pertaining to our die cutting operations. Our Hydraulic cutting presses range from 20-80 tons. In addition DER-TEX has the ability to provide rotary die cutting, water jet, and CNC cutting.
Materials Processed
• Vinyl Nitrile
• EVA
• SBR
• Nonwoven
• Cellulose
• Fiberboard
• Polyethylene
• Polyurethane
• (Polyether, Polyester) LDPE
• HDPE
• EPDM
• Silicone
• Cellular Urethane
• Neoprene
Click here to send an email to our sales team or call (800) 669-0364 EXT. 307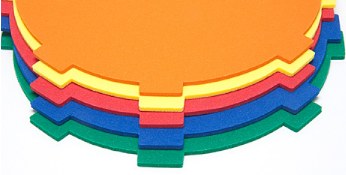 Cell-Flex ® is your source for superior foam materials.